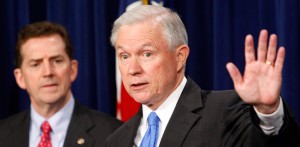 Sen. Jeff Sessions (R-Ala.) said Friday that the Senate immigration reform bill would "hammer working Americans."
Sessions, one of the immigration overhaul's most strident critics, suggested the measure would prioritize foreign-born workers over people already in the U.S. struggling to find a job.
"This is far, far too many low-skilled workers that are going to take jobs and pull down wages of people unemployed and underemployed right now," Sessions, a senior member of the Senate Judiciary Committee, said on Fox Business. "It's really, really dangerous."
The Senate Judiciary panel cleared the immigration bill crafted by the so-called "Gang of Eight" this week by a bipartisan 13-5 vote, and its supporters hope to rack up 70 votes in the chamber.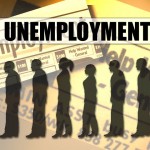 But Sen. Robert Menendez (D-N.J.), one of the Gang of Eight, said Friday that the vote doesn't yet have 60 votes in the chamber.
Sen. Orrin Hatch (Utah), another senior Republican on the Judiciary panel, voted for the measure in committee, but has said he might not back it on the Senate floor.
In his Friday interview, Sessions stressed that the unions for the officers that guard the border opposed the immigration bill, and that the measure would be a huge burden on the American safety net.
"We believe in immigration," Sessions said. "All of us do. And we all believe that we need to make this legal system of immigration better. This bill just does not do it, and it can't pass in this form."
Key conservative groups like the Heritage Foundation are also deeply skeptical of the Senate immigration bill, but other prominent figures on the right, like Grover Norquist and Douglas Holtz-Eakin, back a comprehensive immigration reform.