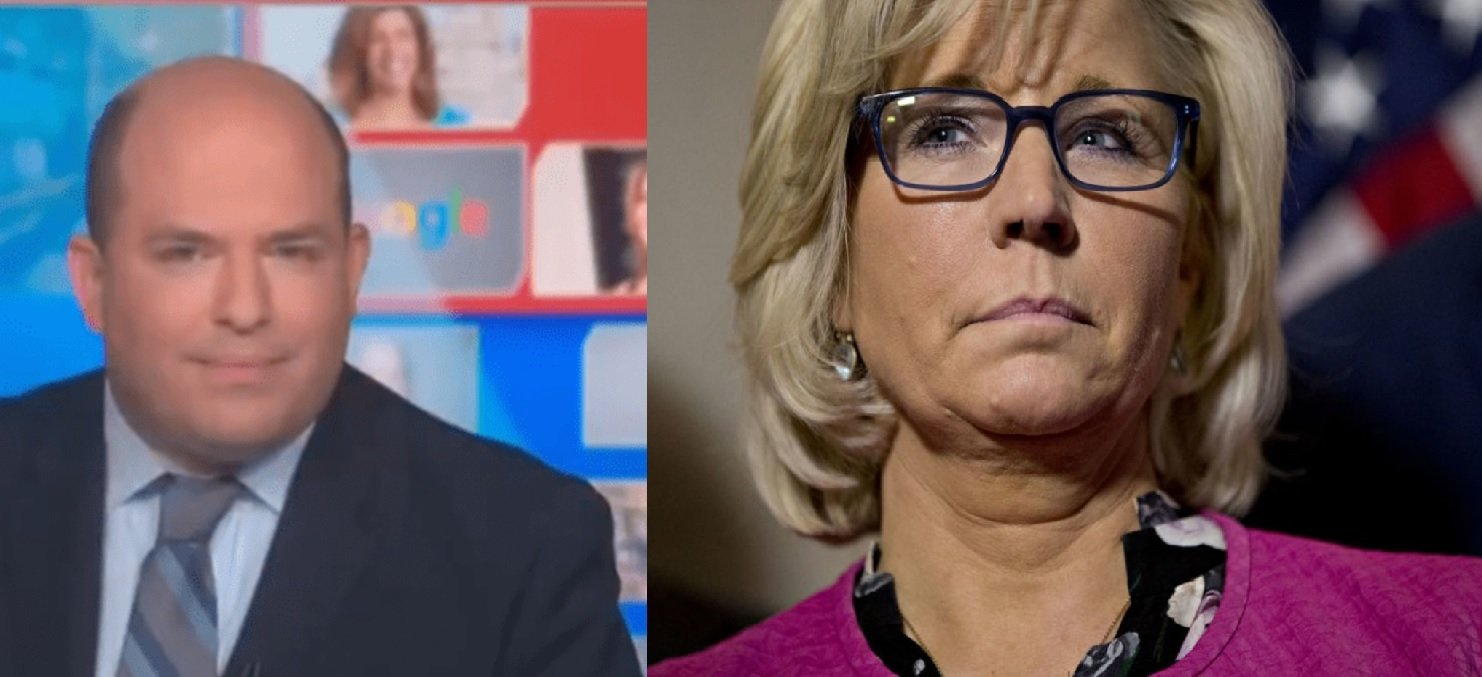 President Trump asks a very tough question: Who's got less charisma?  Liz Cheney or Brian Stelter. 
President Trump pointed out how horrible and dishonest Brian Stelter was at CNN.  TGP reported about it earlier.
Advertisement – story continues below
"Got Fired Because He Lied" – Trump Reacts To Brian Stelter Leaving CNN
President Trump also asked a question about Cheney and Stelter.  It's a good question.
TRENDING: LIVE NOW – SELECTION CODE Movie on the 2020 Election Steal Released (Find Link Here)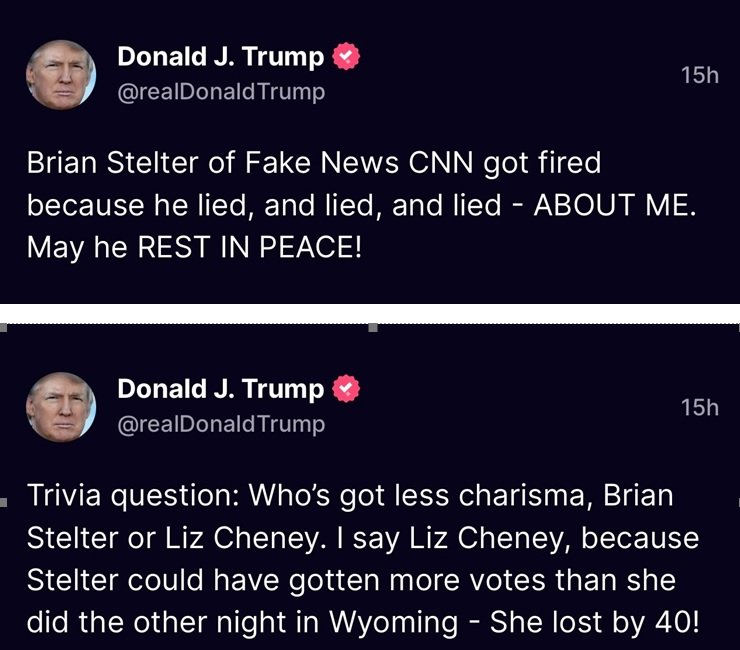 Wet think they both reach peaks but Cheney is a piece of work.
Source material can be found at this site.