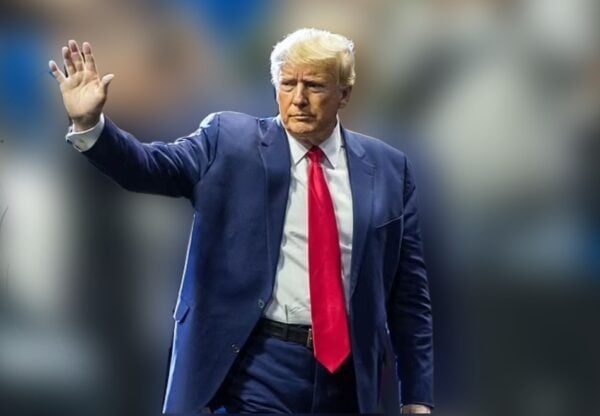 President Trump Sunday evening said he will leave his Florida residence on Monday at noon to head to Trump Tower New York ahead of his arraignment.
Trump will be arraigned on Tuesday at 2:15 pm ET.
"I will be leaving Mar-a-Lago on Monday at 12 noon, heading to Trump Tower in New York. On Tuesday morning I will be going to, believe it or not, the Courthouse. America was not supposed to be this way!" Trump said Sunday evening.
"ELECTION INTERFERENCE!!!" Trump said in a follow up post.
Radical Soros-backed Manhattan District Attorney Alvin Bragg targeted Trump in an effort to derail the former president's 2024 White House bid.
Bragg elevated the Trump-Stormy 'hush payment' case from a misdemeanor to a felony.
A Manhattan grand jury last week indicted Trump on 34 counts related to business fraud, including one felony charge.
Trump's lawyers reportedly believe the New York judge assigned to the Stormy Daniels case will impose a gag order on Trump.
President Trump also announced that he will be making a statement Tuesday evening from Mar-a-Lago after his arraignment.
Source material can be found at this site.