Fulton County District Attorney Fani Willis will take her findings from her garbage investigation into Trump's efforts to challenge the 2020 election to a grand jury next week.
"On Tuesday afternoon, two witnesses who received subpoenas to appear before the Fulton County grand jury said in interviews that they had not received notices instructing them to testify within the next 48 hours, a sign that the case will not get to the jury until next week." – The New York Times reported.
The Atlanta courthouse on Monday locked down ahead of Fani Willis' decision to charge Trump.
Fani Willis is reportedly 'ready to go' and gearing up to indict Trump possibly next week.
Fulton County prosecutors are preparing sprawling racketeering charges against Trump over his effort to challenge the 2020 election in Georgia.
Fani Willis based her investigation on President Trump's call with Georgia officials that was later doctored and leaked to the fake news outlet Washington Post. The WaPo published a completely fraudulent text of the call. These phony charges have already been debunked by The Gateway Pundit and others.
Since the racketeering statute in Georgia requires prosecutors to show a pattern of activity on at least two "qualifying" crimes, Fani Willis's team will pursue the indictment on statutes related to "influencing witnesses and computer trespass." – The Guardian recently reported.
The exact evidence is unclear, however, the computer trespass charge is related to efforts to access and examine the Dominion Voting Systems machines in Coffee County.
The 'influencing witness' charge may be related to Trump's phone call with Brad Raffensperger.
Since Coffee County is outside of Fani Willis's jurisdiction, the racketeering statute allows her to cast a wider net.
Trump lashed out at Fani Willis during his rally in New Hampshire this week.
"They say there's a young woman, a young racist, in Atlanta – she's a racist… and they say, I guess, they say she was after a certain gang, she ended up having an affair with the head of the gang or a gang member," Trump said of Fani Willis.
"And this is a person who wants to indict me. She's got a lot of problems but, she wants to indict me to try and run for some other office…by the way, she wants to indict me for a perfect phone call. This is even better than my perfect phone call with Ukraine!" Trump said.
WATCH:
President Trump on Fani Willis:

"They say she was after a certain gang and she ended up having an affair with the head of the gang or a gang member. And this is the person who wants to indict me? She's got a lot of problems."pic.twitter.com/7pxq3fhqev

— Citizen Free Press (@CitizenFreePres) August 8, 2023
Fani Willis' charges will be the 4th time Trump is indicted.
Special Counsel Jack Smith has already hit Trump with 44 federal counts – 40 counts in Florida in the classified documents case and 4 counts in Washington DC in the January 6 case.
Manhattan District Attorney Alvin Bragg earlier this year charged Trump with 34 felony counts related to his 'hush payment' to porn star Stormy Daniels.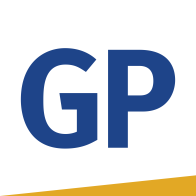 Dear Reader – The enemies of freedom are choking off the Gateway Pundit from the resources we need to bring you the truth. Since many asked for it, we now have a way for you to support The Gateway Pundit directly – and get ad-reduced access. Plus, there are goodies like a special Gateway Pundit coffee mug for supporters at a higher level. You can see all the options by clicking here – thank you for your support!
Source material can be found at this site.