The "heavy lifting is over" when it comes to the Obama administration's legislative priorities this year, Vice President Joe Biden said Thursday evening.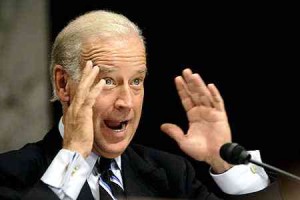 Biden said now that Wall Street reform is finished and signed into law, the administration could go out and make its political case for its accomplishment.
"Now that the heavy lifting is over, we can go out and make our case," Biden said at a fundraiser in North Carolina, according to a pool report.
President Obama signed Wall Street reform into law earlier this week, and signed healthcare reform earlier this year. Last year, he signed into law the Lily Ledbetter fair pay act and his $787 billion stimulus act.
But in terms of other legislative priorities, a number of items remain on the table. The House has passed a climate change bill, but that legislation stalled in the Senate and is now forcing a scaled-back approach. Democrats in Congress have yet to tackle campaign finance reform, immigration reform and other top issues as well.
Biden defended the administration's actions on economic growth, especially as compared to the preceding George W. Bush administration.
"We stabilized the financial system," Biden said. We were on the brink of a depression … We avoided a total economic meltdown," he said. "There are 3 million [more] Americans working today than there were before we took office. Biden made these claims despite new claims that unemployment have gone up every month during this administration.
"Barack and I are realists," the vice president added. "Government is not the answer. But we also know we can plant seeds. These seeds that have been planted have generated whole new industries." Mainly in in government, something he choose to leave out of his message.