As President Obama and his Democratic allies push to pass legislation this year that would allow certain illegal immigrants to become legal U.S. residents, Republicans are pushing back with details about the DREAM Act that have gone largely unnoticed.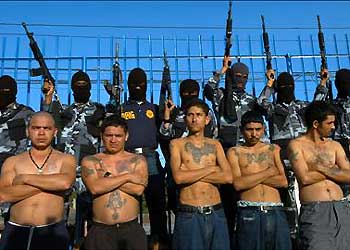 The legislation would permit young people to become U.S. residents after spending two years in college or the military. It would apply to immigrants who were under 16 when they arrived in the U.S., have been in the country at least five years and have a diploma from a U.S. high school or the equivalent.
But Republican Sen. Jeff Session of Alabama released a "DREAM Alert" revealing that at least one version of the legislation would allow qualified illegal immigrants up to the age of 35 to gain resident status, prevent the Department of Homeland Security from removing any illegal who has a pending application – regardless of age or criminal record – and offers amnesty to qualified illegals with misdemeanor convictions, even DUIs.
The alert says that not only would the legislation put an estimated 2.1 million illegal immigrants on a path to citizenship, it would also give them access to in-state tuition rates at public universities, federal student loans, and federal work-study programs.
Illegals who gain citizenship under this legislation will have the legal right to petition for the entry of their family members, including their adult brothers and sisters and the parents who illegally brought or sent them to the U.S.
"In less than a decade, this reality could easily double or triple the more than 2.1 million green cards that will be immediately distributed as a result of the DREAM Act," the alert reads.
A spokesman for Sessions noted that two other versions of the legislation lower the age limit to 30 and won't grant illegals access to in-state tuition deals. It's unclear which version Democrats will choose. Yet any of the versions should give Americans pause, Session's spokesman said.
"The scope of this proposal is enormous, extending amnesty to millions of illegal immigrants including a number who have committed serious crimes, incentivizing further illegality and making it more difficult to develop a just and responsible immigration policy," said Session's spokesman Stephen Miller.
The bill failed to pass the Senate in September. But Senate Majority Leader Harry Reid has vowed to bring the bill to the Senate floor for a vote during the lame duck session.