GOP Collapses on S. 744 First-Round
Filibuster Fails – Amnesty Advances
DEMAND BORDER SECURITY!
Boehner Says House is 'Open'
Join House and Senate Border Patriots AND Rally the Resistance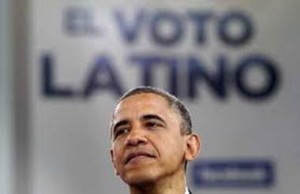 CRITICAL VOTE ALERT: The first key filibuster on S. 744 never got off the ground thanks to the typically sad, shameful, sabotaging performance of Mitch McConnell and Republican Senate "leadership" ensuring the GOP put forth a mere 15 of the 41 votes needed to block cloture and kill this bill.
Thanks to YOU and patriots like you, however, we know where the battle lines are drawn in this fight – and we will soon see whether the GOP infighting STOPS and the OLD GUARD like John McCain, Lindsey Graham and Mitch McConnell get behind the NEW GUARD and respect the party base… or vote to take the Republican Party and our republic itself, over a cliff with S. 744 AMNESTY, and no border security.
HOLD GOP PLEDGE TO BORDER SECURITY – SELECT HERE
DEMAND HOUSE, SENATE DEFEAT S. 744 – WHATEVER IT TAKES!
SELECT HERE TO TELL CONGRESS NO FREE PASS FOR LAWBREAKERS
STOP THE AMNESTY SELLOUT AND SAVE AMERICA TODAY!
We have just three weeks – AT MOST – of furious politicking before Harry Reid is expected to try to PASS AMNESTY S. 744 and send it along to the GOP 'Open' House (as Speaker John Boehner characterized it on Tuesday)!
There, even though the Republican Platform – "SECURE BORDERS, NO AMNESTY" – should be a safeguard from folly, there is no guarantee this bill will be stopped unless we make our flat-out rejection of its naked objective of amnesty, AKA a "pathway to citizenship" heard, LOUD AND CLEAR!
YOUR IMMEDIATE DEMANDS TO CONGRESS are imperative to make it CLEAR we are watching their every move when it comes to AMNESTY vs. SECURING AMERICA'S SOVEREIGN BORDERS!
WE MUST REINFORCE THE COMMITTED CONGRESSIONAL PRO-BORDER SECURITY, ANTI-AMNESTY BLOC AND REIGNITE THE WINNING 2007 GRASSROOTS RESISTANCE AGAINST THE LA RAZA OPEN BORDERS LOBBY!
WASHINGTON MUST HEAR FROM YOU!
McConnell announced he would NOT filibuster S. 744 and he is still limply trying to "fix" it… the man is so pitiful, he must be put to pasture along with McCain, Mr. "BUILD THE DANG FENCE" hypocrite who ran for re-election on tough border security who nevertheless IS SELLING ARIZONA AND AMERICA OUT BY VOTING FOR S.744 along with 26 other Republicans. They have now allowed Harry Reid to move this train-wreck forward, and we must fight twice as hard in the House AND Senate…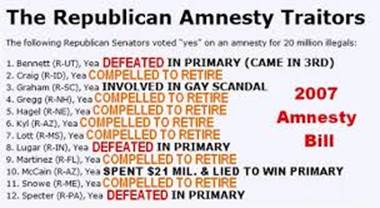 It CAN be done; we CAN prevail. But we must fight relentlessly.
WHY OH WHY cannot KY get a fighter to run against Mitch McConnell, this sorry excuse of an old pol, and help save the republic from ruin? And WHY OH WHY can we not get MORE TRUE AMERICA-FIRST CONSERVATIVES LIKE TED CRUZ IN CONGRESS to SHUT DOWN the sellout megalomaniacs like John McCain?
Instead we're stuck with self-serving clowns like Mitch McConnell and Virginia Sen. Tim Kaine who DELIVERED AN ENTIRE FLOOR SPEECH IN SUPPORT OF AMNESTY IN SPANISH while using the merits of legal immigration to make his point!
Accused of having "Obamaphobia" ( and not jumping on the AMNESTY bandwagon because of it), Ted Cruz is standing strong against the utterly corrupt political payoff scheme dubbed the "path to citizenship" that Barack Obama says WE "OWE" illegal immigrants! Now, as the S. 744 bill moves forward, we must deploy our political clout in Washington AND in their home states to force the Republicans to regroup behind Cruz and his clarion objections against this legislation. It is clear that those in party "power" are grossly unqualified to lead – having just passed over the opportunity, indeed the necessity, to stop AMNESTY with a first-round filibuster before it got to the Senate floor!
Killing this bill now may sound like a hopeless fight BUT IT IS NOT!
That's just what Obama and his lame-stream media minions want you to think…
We were in this same spot back in 2007 – when an AMNESTY bill was sent to the floor under the pretense of "bipartisanship" and it was further helped along by some who really didn't care so much what it did to the country so long as it worked out well for them in garnering "new" votes. For Republicans, this was all unprincipled folly then, just as it is now. And just like in 2007, we must swiftly secure against all GOP Senators' AMNESTY ambitions and challenge them with our fealty to the Constitution, our righteous indignation, our outrage!
WE CAN PREVAIL! Just weeks ago, Senators Kirk, Crapo, Risch and Barrasso were being paraded about by Obama's media pets as "swing voters" who could push the Senate over the 60-vote threshold to pass AMNESTY… in Tuesday's vote, they were among the 15 Senators who REJECTED S. 744!
We CAN win more converts in the Senate, and hold the House!
Despite all the "Border Security Trigger" tough-talk, S. 744 is in fact UNCONDITIONAL AMNESTY, UNCONSTITUTIONAL, UNAFFORDABLE AND UNWANTED…
It rewards lawbreakers and weakens the rules for asylum while throwing the floodgates wide open to millions more alien entrants.
S. 744 DOES NOTHING TO SECURE AMERICA'S SOVEREIGN BORDERS!
S. 744 DOES NOTHING FOR AMERICANS EXCEPT STICK US WITH $6.4 TRILLION BILL

AND

12 MILLION VOTING "NEW AMERICANS" TO COMPETE WITH OUR JOBS OR GET THEIR "FAIR SHARE" OF OUR PAYCHECKS!
THE CONGRESS MUST HEAR FROM YOU NOW!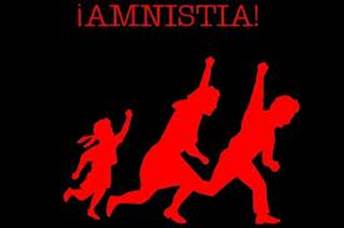 THE CONGRESSIONAL GOP WILL DECIDE AMERICA'S FATE AS A SOVEREIGN NATION – OR NOT. THEY WILL CHOOSE TO REJECT S. 744 AND KILL AMNESTY OR LET THE LEFT STEAMROLL US!
Right now – today – Republicans can roll over and play dead for Obama's AMNESTY SCHEMES and DREAMS – with millions of dollars in funding for La Raza Welcome Guides, ObamaCare, New Amnesty American Citizens, and welfare for TENS of MILLIONS of NEW OBAMA-CRAT VOTERS and not one dollar for securing the border—or they can KILL S. 744 in the Senate and then instead of pandering FIGHT for Hispanic voters with the Democrats in the arena of ideas and legitimate policy, fair and square.
But the thus-far-motionless, old Bull Elephants Senate Minority Leader Mitch McConnell and House Speaker John Boehner MUST BE FORCED TO ACTION AGAINST AMNESTY!
That's it – IN THE NEXT SENATE VOTE we must WRING OUT a measly 41 votes for filibuster, when the GOP has 46 REPUBLICAN Senators whose own party platform REQUIRES SECURING THE BORDER FIRST!
Defying and betraying his party's own political platform of just one year ago, we have Mitch McConnell laying low and doing nothing to stop AMNESTY from rewarding lawbreakers in the vain hope of buying the votes of millions of illegal immigrants turned "New American" soon-citizens who are already organized by the Left and will NEVER vote Republican as a result of sleazy political pandering.
2012 Republican Platform on Immigration

"State efforts to reduce illegal immigration must be encouraged, not attacked. The pending Department of Justice lawsuits against Arizona, Alabama, South Carolina, and Utah must be dismissed immediately.

The double-layered fencing on the border that was enacted by Congress in 2006, but never completed, must finally be built. In order to restore the rule of law, federal funding should be denied to sanctuary cities that violate federal law and endanger their own citizens, and federal funding should be denied to universities that provide instate tuition rates to illegal aliens, in open defiance of federal law."
WE MUST FORCE THE GOP TO CHOOSE FILIBUSTER, NOT AMNESTY!
All they have to do is FILIBUSTER – and per his party's own platform Mitch McConnell has all the "reasons" in the world TO REJECT S. 744 AMNESTY!
They were elected on the GOP Platform – PROMISES MADE!TIME TO KEEP THEM – FILIBUSTER S. 744!
Please help make sure that Senate offices and staffers are INUNDATED AND OVERWHELMED by YOUR OUTRAGE!
DO NOT RELY ON BOEHNER AND THE HOUSE TO STOP AMNESTY – this is a weak reed and is far, far from certain!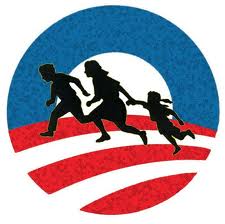 DEBATE and AMENDMENTS in the Senate will proceed, but S. 744 is UNFIXABLE.
Instead of having to be led by TEA PARTY PATRIOTS and CONSTITUTIONAL CHAMPIONS LIKE MIKE LEE AND TED CRUZ Mitch McConnell needs to man up and exercise some discipline over his Old Guard Conference. The S. 744 bill has turned out BADLY… McConnell has been completely ineffectual in getting it fixed, and now FOR SURE it must be scrapped. The Republican Platform is clear on Secure and Sovereign Borders (you can look it up, but it has been in there for YEARS… this legislation would be a repudiation of a key, core tenet of policy for the GOP, and an unmitigated disaster for the nation.
It should be a NO BRAINER, especially as this bill authorizes and elevates federal unaccountable bureaucracy, namely the Napolitano Department of Homeland Security, to JUDGE BORDER SECURITY with the same methodology that FALSELY calculates our borders at 84 percent secure, based on a LACK OF APPREHENSIONS – substantiated by a LACK OF FOOTPRINTS IN THE DESERT SAND!
"To just look for footprints and have a guesstimate – that would be outrageous," Rep. Louie Gohmert, (R-TX) told FoxNews.com. "We can't go along with a bill that says, 'Hey, we have a 90 percent requirement for security' – when there is no way to verify whether or not the 90 percent is accurate."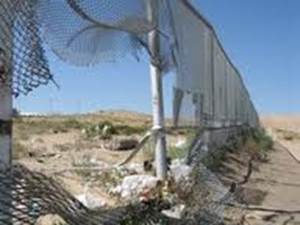 "There is no way we could trust this Department of Homeland Security to verify," Gohmert continued. "And there are independent sources that we could trust. We could have drones and other monitoring where we can find out exactly how many make it across without being apprehended."
And surprising NO ONE, other methods of estimating border crossings BESIDES SEARCHING FOR FOOTPRINTS reveal a significant drop in border apprehension rates NOT DUE to a lack of illegal crossings!
"Survey data, recidivism data, and press reports about the Vader radar system all put it in the 50 percent range," Whitley said, referring to the DHS's new airborne Vader radar system which, during a test last winter in the Sonora Desert, revealed that the Border Patrol caught 1,874 people but missed 1,962 who successfully crossed according to an LA Times report on the program.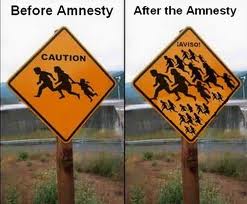 Yet the Obama administration is trying to tell us they are catching near 90 percent of illegal entrants!
Still, Gang of Eighter Lindsey Graham says of S. 744, "The bill's gonna pass"!
"The question is how many Republicans we can get," he says.
The real question is how many Republicans WE can get to do their duty, and stand with the Republican Platform that they RAN ON and WERE ELECTED ON?
How many will fight the Obama "fundamental transformation of America"? We have 46 Republicans in the Senate and we only need 41 – FORTY-ONE – TO TO PREVENT CLOTURE AT THE FINAL SENATE VOTE AND KILL THIS DECEPTIVE AND MALIGNANT BILL!
WE CAN STOP AMNESTY BUT TO DO THIS, MCCONNELL AND EVERY OTHER REPUBLICAN MUST HEAR FROM YOU!
"Look, the bottom line is very simple, and that is we welcome amendments that will improve the bill and broaden support for the bill, provided it doesn't get at our core principles. And Marco Rubio is very aware of our core principles. I talk to him every day," Senator Chuck Schumer (D-NY) said.
DID YOU HEAR THAT?
While Pubbies like McCain, Graham and McConnell won't risk the political fall-out of abandoning this horrid 1000+ page legislation, Chucky Schumer is already eyeing the amendment process as a way to bring them on board when their vote really counts…
One former Senate leadership aide, reports the National Review, says Rubio's resistance is all just part of the ploy either as a "release valve" to calm the critics pre-vote (You know, so Congress DOES NOT hear from YOU!) or to pave the way for tempting UNVERIFIABLE, SOMETIME-IN-THE-FUTURE, we promise we will get to them "border-security provisions" dramatically added at the last minute to an otherwise too un-palatable bill.
"My concern would be that just a few fig-leaf amendments that don't fix the weaknesses in the bill would be seen as sufficient for passage," border security Patriot Sen. Jeff Sessions wisely warns – based on YEARS of experience and having gone down the bait-and-switch, false promises road with the Democrats and open borders RINOs before.
S. 744 is BEYOND REPAIR – but that doesn't mean the quislings and the cowards and the selfish on Capitol Hill aren't going to try…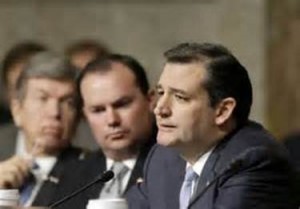 Sens. Sessions, Grassley, Lee and Cruz are now circulating a nearly five-page letter to their colleagues criticizing S. 744, targeting the pathway to citizenship as "delayed Amnesty" and arguing that the billoffers "immediate legalization without securing the border" and "rewards criminal aliens … and undermines law enforcement."
"We need immigration reform, but the American people deserve better than a 1,000-page bill that makes our immigration system more complex and less accountable, without truly ensuring border security," the letter reads. "Americans expect their government to end the lawlessness, not surrender to it."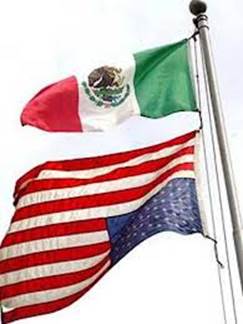 Once the bill opens for formal debate on Monday, senators can continue to attach amendments to change the bill – for better or for worse…
Rand Paul wants a "Trust but Verify" amendment that would require an annual congressional vote on whether or not the border is secure, essentially cutting the Executive branch out of the process – on its own, it sounds like a winning amendment, but THIS AMNESTY BILL IS TOO MENACING TO FIX!
S. 744 simply needs to go down to thunderous, bipartisan defeat in a responsible vote of CONCERN and CARE for the security, prosperity and integrity of our republic. And then Congress needs to go back to SQUARE ONE when "fixing" America's illegal immigration crisis – BY SECURING THE BORDER FIRST!
Sen. Charles Grassley reminds us that he voted to give "Amnesty" to those in the country illegally in 1986 and that bill, like S. 744, promised to curb illegal immigration BUT DID NOT!
"No one disputes that this bill is legalization first, enforcement later. And that's just unacceptable to me and to the American people," Grassley said regarding S. 744.
But victory – even with Sessions, Grassley, Lee and Cruz on our side – is no sure thing… and more border security forces MUST be rallied in the Senate and in the House to respond to our grassroots pressure!
There are so many things wrong with S. 744 it is hard to know what to emphasize. As we've reported MULTIPLE TIMES in the past, the Earned Income Tax Credit is among the MOST EXPLOITED tax credit, abused routinely by illegal immigrants who have been caught illegally collecting upwards of $10,000 in benefits PER HOUSEHOLD. They are collecting benefits by listing NON-CITIZEN, NON-CHILDREN relatives or friends from their home countries – AND WE PAY FOR IT ALL!
Some want to RAM S. 744 through the SENATE with empty promises of FIXING it in the HOUSE… where have we heard this one before? But we already know ALL the must-have, big-ticket items for their sleazy political deal.
Remember, if this Amnesty Bill is not stopped – if it becomes law – it directly affects YOU – raising your taxes, sucking up your community resources, VASTLY EXPANDING the welfare pool and the competition for entry level jobs, and transforming beyond recognition the country in which you are raising your children and grandchildren to be good AMERICANS.
Beyond repair.
THAT'S WHY RIGHT NOW, TODAY – WHETHER YOU FREQUENTLY BLAST-FAX, CALL OR OTHERWISE CONTACT YOUR ELECTED OFFICIALS, OR YOU HAVE NEVER DONE SO BEFORE – YOU NEED TO MAKE YOUR VOICE HEARD ON CAPITOL HILL!
It's simple, it's quick and it is VITAL FOR VICTORY!
PLEASE, help grassroots American patriots like yourself DEFEAT AMNESTY and BLOCK Barack Obama's fundamental transformation of America into a third world socialist swamp!
As more and more Americans find out what's in this mess of a "solution" they, too, will turn against it – but until then we need to focus our efforts on driving this bill into the ground NOW!
Public opinion is swinging more in our favor every day, as people learn more about the specifics of this legislation.
"It's going to be like that mackerel in the sunshine – the longer it's out there the worse it smells," Sessions said.
WE MUST STOP S.744 in the Senate RIGHT NOW!
This is vital, BECAUSE America's fate MUST NOT rest in the hands of cowering, eager-to-please Speaker John Boehner – BLAST-FAX THE SENATE AND HOUSE AND DEMAND BORDER SECURITY BEFORE IMMIGRATION REFORM!
WE WIN IF WE CAN KILL THIS ON THE FLOOR OF THE SENATE IN THE NEXT DAYS AND WEEKS – they still DO NOT have the votes in the House AND Senate to carry S. 744 and they RIGHTLY FEAR OUR ORGANIZED, MOBILIZED GRASSROOTS RESISTANCE AS THE BASE OF THE REPUBLICAN PARTY!
To do this, however, WE MUST MAKE OUR VOICES HEARD – today, tomorrow and every day until victory is ours AND S. 744 is a killed bill. Our elected officials must know that a vote for AMNESTY S. 744 is a vote to end their cushy careers.
Whatever this bill isn't and whatever else it is; whatever it promises to do or is being pushed as accomplishing, this bill absolutely is ONE THING above all else:
Amnesty.
For 12 MILLION+ and then countless 'family' besides.
To the tune of $6.3 TRILLION.
Make sure your voice is heard and STOP AMNESTY – TELL CONGRESS: NO AMNESTY, NO WAY – SELECT HERE!
For America,
The Editors
American Sovereignty PAC – www.AmericanSovereigntyPAC.com
P.S. Anti-amnesty Rep. Steve King HAS WARNED us of defections in the Senate AND the House where he says he has NO DOUBT that actual good reform – like measures to SECURE THE BORDER – have been hijacked and will be used as a vehicle to carry amnesty amendments all the way to Obama's desk! PLEASE, MAKE YOUR VOICE HEARD ON CAPITOL HILL – SELECT HERE TO BLAST-FAX THE HOUSE AND SENATE BEFORE THEY VOTE ON S. 744 INTO LAW!