The Texas voter ID law, which was effective in November 2013 statewide constitutional elections, will be in place for the Nov. 4 mid-term election, representing a big win for voters and election integrity in Texas.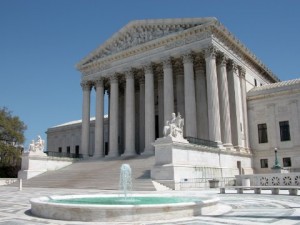 On Saturday, the Supreme Court rejected an emergency petition filed by the NAACP and refused to overrule the Fifth Circuit Court of Appeals, which had thrown out an injunction against the voter ID law issued by a federal district court judge.  Voters will have to show either a Texas driver's license or personal ID card, a Texas Election Identification Certificate (issued free to any voter), a Texas concealed handgun license, a U.S. military ID or a U.S. passport on Nov. 4.
It was no surprise when Obama appointee Judge Nelva Gonzalez Ramos of the federal district court in Corpus Christi issued an injunction against the state's voter ID law. Ramos essentially ignored the fact that Texas successfully implemented the law in state elections in Texas in 2013 with none of the problems predicted by opponents and that evidence from other states, such as Georgia and Indiana that have had ID laws in place since 2008, show such laws do not suppress turnout.
Turnout across Texas nearly doubled in 2013, the first election after the voter ID law was implemented, over the 2011 election.
Contrary to the claims made by the NAACP and other opponents in the Texas case (and believed by Ramos), 2013 voter turnout actually went up compared to 2011 levels. This held true throughout the state, including in heavily minority counties such as Webb and Fort Bend Counties.
Webb County is 95 percent Hispanic and 30.6 percent of the population is below the federal poverty level. Yet it experienced a huge jump in voter turnout among registered voters in 2013 when 10,600 voters turned out to vote compared to 2011 when only 1,285 residents voted–an increase of more than eight fold. In fact, turnout across Texas nearly doubled in 2013 over the 2011 election.
Ramos's views that voter ID is discriminatory and unconstitutional is not in accord with numerous other federal courts in Arizona, Georgia, Indiana, South Carolina and Tennessee that have upheld similar voter ID laws. Contrary to her conclusions, voter ID is neither discriminatory nor unconstitutional nor a poll tax.
On Oct. 14, a three-judge panel of the Fifth Circuit Court of Appeals dissolved the Ramos injunction "based primarily on the extremely fast-approaching election date." With just 24 days before election day when Ramos issued her opinion, the injunction "substantially disturbs" the election process "on the eve of the election." As Judge Edith Brown Clement said, the "Supreme Court has repeatedly instructed courts to carefully consider the importance of preserving the status quo on the eve of an election." Six justices of the Supreme Court refused to question the Fifth's Circuit judgment, although Justice Ruth Bader Ginsburg filed a six-page dissent joined by Justices Sonia Sotomayor and Elena Kagan.
The Texas case is not over, but it is still a significant win for election integrity and Texas voters who want to make sure their votes are not stolen in the upcoming election through fraud. But Texas still needs to take other steps to safeguard the election process as outlined in a new Heritage guide, such as extending the voter ID requirement to absentee ballots and requiring proof of citizenship when registering to vote.
Source material can be found at this site.