More than 800 immigrants who were set to be deported have mistakenly been given U.S. citizenship by the Obama Administration.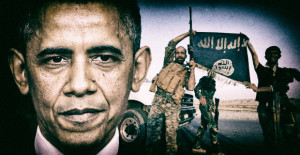 According to an internal Homeland Security audit, they were from "special interest countries" and were granted citizenship because their fingerprints were missing from government databases.
The immigrants from countries of concern to national security or with high rates of immigration fraud who had pending deportation orders, according to an internal Homeland Security audit released Monday.
The report does not identify any of the immigrants by name, but Inspector General John Roth's auditors said they were all from "special interest countries" — those that present a national security concern for the United States — or neighboring countries with high rates of immigration fraud. The report did not identify those countries.
Several members of Congress criticized the Obama administration Monday in the wake of Roth's report, though the report suggests that the gaps extend several years earlier than the Obama administration.
Mistakenly awarding citizenship to someone ordered deported can have serious consequences because U.S. citizens can typically apply for and receive security clearances or take security-sensitive jobs.
At least three of the immigrants-turned-citizens were able to acquire aviation or transportation worker credentials, granting them access to secure areas in airports or maritime facilities and vessels.
Obama and Clinton want to being in many more high rick immigration from know terrorist countries, this is an example of the shabby vetting process done by the Obama run U.S government.