What is the truth, did George Soros actively worked for the Nazis?  The lefties are attacking Roseann Barr and  Donald Trump Jr. claiming they are promoting conspiracy theories about Soros being a Nazi collaborator , are they correct?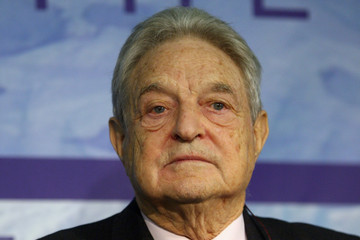 The claim that George Soros actively worked for the Nazis in World War II comes from a 60 Minutes interview he did in 1998 with Steve Croft .
Soros states in the interview, "I was 14 years old and I would say that that is where my character was made…If I weren't there someone else would have been taking away their property, so I have no sense of guilt."
He actually laughs and makes the case that people's individual rights and property are similar to the stock markets. This is a man with no moral conscience!
YES, REALLY: George Soros, who now funds violent "anti-fascist" groups in America, confiscated the property of Jews for Hitler during WWII. pic.twitter.com/EnIvaDz36n

— Dinesh D'Souza (@DineshDSouza) August 25, 2017
While he was not a Nazi he did collaborate with them and he clearly says this in the interview video below.
George Soros  a Jew, born in 1930, was ages 9-14 when WWII was going on in Europe. Sensing real trouble coming, his father decided to split his family up and bought them all forged papers, in the hopes that they could hide their true Jewish identity, and if they were not all in one place, the odds of some of them surviving increased.
Soros's father then bribed an official in Budapest to take in George, with the backstory being that he was this official's Christian god-son. The official in question was in charge of cleaning up after Jews were sent off to camps; he would come in and take all their valuables, and as part of maintaining his cover, young George Soros assisted in this.
He acts as if when you are 14 years old you don't know right from wrong. As  a Jew he was a man 13 is the age of the bar mitzvah, and by the jewish religion, he is responsible for his own sins.
Keep in mind that in those times, kids had to grow up and be responsible from a very early age, specially when the world was at war. The truth is, he knew what he was doing and didn't care. He still doesn't.
For the left to attack Bar and Trump Jr. on the admitted collaboration is the left once again in denial of reality and facts. See for yourself: