By David Singer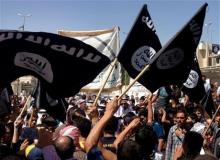 Growing support for – and pledges of allegiance to – Islamic State by diverse Islamic terrorist groups world-wide are now creating horrific humanitarian problems for Christian communities in many countries—some far removed from the Middle East.
30 such groups have so far been identified:
al-I'tisam of the Quran and Sunnah [Sudan]—Aug. 1, 2014—Support
Abu Sayyaf Group [Philippines]—June 25, 2014—Support
Ansar al-Khilafah [Philippines]—Aug. 4, 2014—Allegiance
Ansar al-Tawhid in India [India]—Oct. 4, 2014—Allegiance
Bangsamoro Islamic Freedom Fighters (BIFF) [Phillipines]—Aug. 13, 2014—Support
Bangsmoro Justice Movement (BJM) [Phillipines]—Sept. 11, 2014—Support
al-Huda Battalion in Maghreb of Islam [Algeria]—June 30, 2014—Allegiance
Heroes of Islam Brigade in Khorasan [Afghanistan]—Sept. 30, 2014—Allegiance
The Soldiers of the Caliphate in Algeria [Algeria]—30 Sep. 2014—Allegiance
Jundullah [Pakistan]—Nov. 17, 2014—Support
Islamic Movement of Uzbekistan (IMU) [Pakistan] Statement—Sept. 24, dated Sept. 12, 2014—Support
Islamic Youth Shura Council [Libya]—June 22, 2014—Support
Jaish al-Sahabah in the Levant [Syria]—July 1, 2014—Allegiance
Faction of Katibat al-Imam Bukhari [Syria]—Oct. 29, 2014 – Allegiance
Jamaat Ansar Bait al-Maqdis [Egypt]—June 30, 2014—Allegiance
Jund al-Khilafah in Egypt [Egypt]—Sept. 23, 2014—Allegiance
Liwa Ahrar al-Sunna in Baalbek [Lebanon]—June 30, 2014—Allegiance
Islamic State Libya (Darnah) [Libya]—Nov. 9, 2014—Allegiance
Shura Council of Shabab al-Islam Darnah [Libya]—Oct. 6, 2014—Allegiance
Mujahedeen Indonesia Timor (MIT) [Indonesia]—July 1, 2014—Allegiance
Mujahedeen Shura Council in the Environs of Jerusalem (MSCJ) [Egypt]—Oct. 1, 2014—Support
Tehreek-e-Khilafat [Pakistan]—July 9, 2014—Allegiance
Okba Ibn Nafaa Battalion [Tunisia]—Sept. 20 2014—Support
Mujahedeen of Yemen [Yemen]—Nov. 10, 2014—Allegiance
Supporters for the Islamic State in Yemen [Yemen]—Sept. 4, 2014—Allegiance
al-Tawheed Brigade in Khorasan [Afghanistan]—Sept. 23, 2014—Allegiance
Supporters of the Islamic State in the Land of the Two Holy Mosques [Saudi Arabia]—Dec. 2, 2014—Support
Ansar al-Islam [Iraq]—Jan. 8, 2015—Allegiance
Leaders of the Mujahed in Khorasan (10 former TTP commanders) [Pakistan]—Jan. 10, 2015—Allegiance
Boko Haram [Nigeria]—March 7, 2015—Allegiance
71 Chadian soldiers have reportedly been killed and 416 wounded in less than three months of fighting to crush Boko Haram. Chad has sent about 5,000 troops to fight alongside soldiers from Nigeria, Niger and Cameroon against Boko Haram whose Nigeria-based insurgency has increasingly spilled-over into neighbouring nations.
Some 13,000 Nigerians have been killed and 1.5 million have fled their homes since 2009.
Other Islamic terrorist groups can be expected to join their ranks.
President Obama's pledge to degrade and destroy Islamic State heading an international coalition of 62 like-minded nations – is looking increasingly ineffectual as Islamic State rapidly morphs into a global Gehenna.
President Obama declared on 23 September 2013:
"The United States will continue to work with the entire continent of Africa and around the world to make sure that we are dismantling these networks of destruction."
A Chapter VII Security Council Resolution is urgently required authorising the use of a UN military force to eradicate these "networks of destruction" that are now uniting into a ruthless killing machine dedicated to restoring the Islamic Caliphate.
Only an internationally-sanctioned force replacing Obama's coalition can stem the tide.
President Obama needs to get that Security Council Resolution rolling.