Roughly 9,000 California companies moved their headquarters or diverted projects to out-of-state locations in the last seven years, and Dallas-Fort Worth has been a prime beneficiary of the Golden State's "hostile" business environment.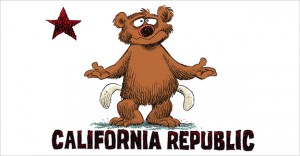 That's the conclusion of study by Joseph Vranich, a site selection consultant and president of Irvine, California-based Spectrum Location Solutions.
Of the 9,000 businesses that he estimates disinvested in California, some relocated completely while others kept their headquarters in California but targeted out-of-state locations for expansions, Vranich found. The report did not count instances of companies opening a new out-of-state facility to tap a growing market, an act unrelated to California's business environment.
Japanese automaker Toyota, which is consolidating its North American headquarters in Plano over the next couple of years, is one of those companies. The company is leaving Torrance, California, and two other locations to set up shop in Plano, where it will employ 4,000.

It's typical for companies leaving California to experience operating cost savings of 20 up to 35 percent, Vranich said. He said in an email to the Dallas Business Journal that he considers the results of the seven-year, 378-page study "astonishing."

"I even wonder if some kind of 'business migration history' has been made," Vranich wrote in his note.
I'll talk to Vranich about specifics of his study later today, so stay tuned.
For now, here are some highlights:
Texas ranked as the top state to which businesses migrated, followed by: (2) Nevada, (3) Arizona, (4) Colorado, (5) Washington, (6) Oregon, (7) North Carolina, (8) Florida, (9) Georgia and (10) Virginia. Texas was the top destination for California companies each year during the seven-year study period.
Metro areas benefiting from California disinvestment events, starting with those that gained the most, are: (1) Austin-Round Rock-San Marcos, (2) Dallas-Fort Worth-Arlington, (3) Phoenix-Mesa-Scottsdale, (4) Reno-Sparks, (5) Las Vegas-Paradise, (6) Portland-Vancouver (WA)-Hillsboro, (7) Denver-Aurora-Lakewood, (8) Seattle-Tacoma-Bellevue, (9) Atlanta-Sandy Springs-Marietta and (10) Salt Lake City tied with San Antonio.

Broken down to the municipal level, the Top 15, starting with those that gained the most, are: (1) Austin, (2) Reno, (3) Las Vegas, (4) Seattle, (5) Phoenix, (6) Dallas, (7) Portland, Ore. (8) San Antonio, (9) Denver, (10) Scottsdale, (11) Houston, (12) Colorado Springs, (13) Irving, Texas, Plano, and Texas, Hillsboro, Ore. tied, (14) Fort Worth and Tempe, Ariz. tied, (15) Pittsburgh, Nashville, Salt Lake City, and Cary N.C. tied.

Los Angeles led the Top 15 California counties with the highest number of disinvestment events, followed by: (2) Orange, (3) Santa Clara, (4) San Francisco, (5) San Diego, (6) Alameda, (7) San Mateo, (8) Ventura, (9) Sacramento, (10) Riverside, (11) San Bernardino, (12) Contra Costa tied with Santa Barbara, (13) San Joaquin, (14) Stanislaus and (15) Sonoma.

Companies continue to leave California because of rising costs and concerns over the state's "hostile" business environment, according to the study, which also names companies and provides details of business disinvestments in the state.

By Bill Hethcock: covers economic development and transportation.