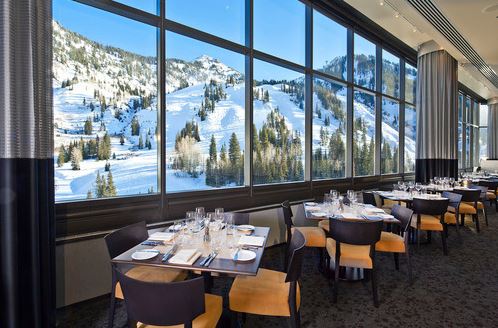 Since 2004, when David Chang helped to reconfigure the dining establishment's ideas about what a great restaurant could be with Manhattan's Momofuku Noodle Bar, he has opened more than a dozen restaurants around the world; hosted two seasons of his Netflix documentary series, "Ugly Delicious"; started a hit podcast, "The Dave Chang Show"; published the defunct, much-loved food magazine "Lucky Peach"; and now written a memoir, the forthcoming "Eat a Peach," with a co-author, Gabe Ulla. In doing all that, Chang, 42, has become a food-world icon, broadened the country's palate and made us more thoughtful about what we eat. None of which is much help with moving forward in the wake of the economic destruction that the coronavirus has wrought in the culinary world. "I'm not being hyperbolic in any way," Chang said about the future of the field in which he made his name. "Without government intervention, there will be no service industry."
Can you describe the state of things on your end right now? We're still trying to sort that out. We made the decision to close our restaurants before it was mandated, and we're currently in the process of trying to figure out the best way to help our employees.
I'm not being hyperbolic in any way: Without government intervention, there will be no service industry whatsoever. There's so many people that work for me whom I am incredibly concerned about. Where are they going to get their next meal? Do they have health care coverage? How are they going to pay their bills? But this is the way I've been weirdly internalizing it: It's as if aliens came from outer space and decided to totally destroy restaurants. I wouldn't be like, I can't believe I didn't see this coming. In some way coronavirus is an invisible enemy that we could not have anticipated. No one could have.
What needs to happen next for restaurants? We may be headed for the worst-case scenario. Even with more government intervention,
I'm afraid that it's not going to be adequate for the people who need it the most. I feel like it's the polar opposite of 2008, when they helped the big banks and insurance companies because they had to or the world as we knew it would end. And now, in 2020, we're talking about "nonessential" businesses and people who don't have the clout to be able to speak to the government. I have a hard time seeing all the mom-and-pop shops getting help from the government.
Ideally, though, what would that help look like? More than anything, David, I do not want to incite panic and hysteria, but I think for restaurants and the service industry, there is going to be a morbidly high business death rate. My fear is the restaurants that survive are going to be the big chains, and we're going to eradicate the very eclectic mix that makes America and going out to eat so vibrant and great. And there is a lot of feeling that even in good times, if chefs can't make their numbers, they're going to lose everything, so imagine what they must be feeling now. When the economy is booming, it's hard for restaurants to get loans from the bank because there's no assets to back them. I don't know if it's going to be feasible for the government to give out a stimulus loan to a restaurant or restaurant groups the way they were able to do in 2008 to the auto companies. So I'm trying to figure out what the best way is. The government should give a greater bailout package to real estate owners so that there can be relief for restaurant owners. It has to move up the chain.
And the hope there would be that bailing out real estate owners would give restaurants a little bit of financial breathing room? Correct. Most restaurants don't own their real estate, so if they are going to get help, it's going to entail helping out the landlords and lenders who are higher up the chain. Then the next thing to help the restaurants out would be an amnesty of accounts payable and bills. I don't know how that plays out. This industry has a trickle-down effect in the sense that you have purveyors, you have farmers, you have delivery people. It's a massively intertwined, connected system. So if a restaurant can't pay its bills, that's a problem, but we need to figure that out. There are so many restaurants in different scenarios, from ones that do $70 million a year to $5,000 a week, and every one of those restaurants is going to need help because the burn rate per day is astronomically high. We have ingredients that if you don't sell, they literally deteriorate. It's the most exposed business. There's a lot of successful chefs I know who have five to nine days left of money. And then what do you do? I don't know. Lastly, I think every hospitality worker should get universal basic income of $1,000 a month or minimum 500 bucks or whatever to stay afloat. On top of that, they all need to have some kind of health care assurance. Something like that probably has to happen. But I don't expect the government to actually come through on any of that.
I saw that the White House had a call with representatives from the restaurant industry, and it was  McDonald's, Papa John's
All of Trump's [expletive] that he eats on a daily basis.
Do you have any reason to believe the White House will be responsive to independent restaurant operators? This is why it matters what you eat! I get really mad about this because of how Trump talks about immigrants, Mexicans, Chinese — anyone that's not in his circle, why would he care about them? If he doesn't care about them as human beings, why would he care about the food that they make? But listen, if he decides to actually help out everyone, it may be the only time in my life I want to give him a hug and a kiss.
If Momofuku and restaurants like Le Bernardin and Daniel Boulud's and Danny Meyer's are exposed and in high-trouble situations, I cannot imagine the fear of someone who just opened up a restaurant or some immigrant who came to this country five years ago who just opened up a pizza shop and this is their American dream.
What about people who want to help the restaurants they care about? Is there anything they can do? Call your representatives. We're going to need to have our leadership make decisions for people whose vote they might not always represent. And support any restaurant that's doing delivery. The short-term solution is to buy as much as you can from a restaurant. If this thing goes as bad as it's going, the landscape is going to be forever changed. It's going to be a whole new world.
Is there a sustained move toward delivery and away from in-restaurant dining in that new world? Yes. Not to sound callous, but that's it. I thought that shift was going to happen over the next 10, 15 years, and no one would have noticed because it would've happened gradually. This change is now going to happen instantaneously. I'm not sure what that looks like. The same issues of delivery are going to remain: who delivers food and what kind of food is delivered.
You've talked on your podcast about how food delivery is already changing insofar as more people are trying to deliver good-quality food that's not just pizza or Chinese. What would that change being accelerated mean for the restaurant business? I see the complete destruction of the midmarket restaurant, the mom-and-pop restaurants. If delivery can be a model that is viable, and people can work fewer hours and have better balance, then it is something that we should explore. I'm really worried for this industry. Sometimes cooks have gotten into this being sold a false bill of goods. No one's told you what's going to happen at the end of the rainbow. There is no rainbow. It's like glamorizing being an oil-rig worker or a coal miner. Yes, there is beauty and success, but for the most part cooking is a hard job, and it bothers me that there's not a better way to do it.
What could be better? With delivery, you have two completely different worlds: the tech world and the restaurant world. The tech world is all about scaling and throwing money at something. But you can't fully automate cooking. Maybe someone will. I'm worried about what that looks like. Would I like to be at home and be like boop, press a button and get something delicious delivered? That would be amazing, but it also scares me. We're not supposed to live this way.
You mean with the expectation of near-instant gratification? Yeah, if we just think about meat — maybe it needs to be extremely expensive, and if it is expensive, we're probably going to treat it how the Japanese cook their beef. Very thinly, very delicately, and eating it is a celebration. As humans, we don't want to suffer. It's not in our DNA. It's natural that we want to enjoy immediate gratification, and that has [expletive] everything up. Even steakhouses today, they're getting the aging room removed because people don't want to see the meat. They used to trolley out the meat to people. Now that's gone. We don't want to be reminded of suffering. Just bring me the food. People don't even know where their food comes from, and that is a metaphor for a lot of our problems.